At 11:36 AM on Friday West Mead 1 was dispatched to provide traffic control and cleanup at a motor vehicle accident on Franklin Pike. 28-12, 28-13, and 28-14 responded to the scene involving two vehicles, with no injury reported. The engine crews set up an initial traffic perimeter and helped with controlling runoff of the vehicle fluids while first responders evaluated the driver of one vehicle. Meadville Ambulance was requested for patient transport, and additional firefighters assisted with patient packaging and loading.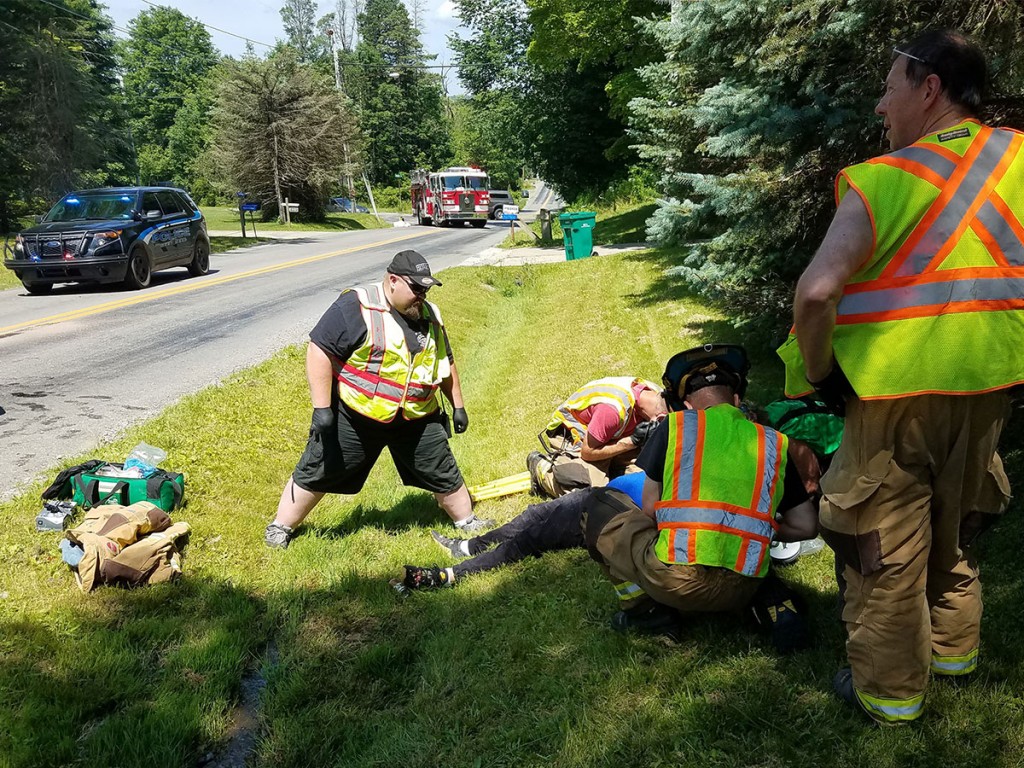 After West Mead Police concluded their investigation, West End Towing removed the passenger vehicle, and the municipal bucket truck was towed by Route 19.
All 28 units returned to service by 1:05 PM.