At 1:42 AM West Mead 1 was dispatched with several Meadville-area volunteer companies to assist Meadville Central with a working structure fire on Terrace Street. Engines 28-12 and 28-13 responded to the scene, a three-story 13-unit apartment building with heavy fire showing from the second floor. Meadville Fire had already rescued several occupants from second and third-floor porches, and began an exterior attack with deck gun and ground monitors. An engine crew from 28 pulled a 1 3/4″ handline and began an interior attack through the front door, making their way to the second floor. Their progress was impeded by heavy debris and live power lines on the stairway. The crew ran low on air and retreated, and evacuation tones were sounded a few minutes afterward.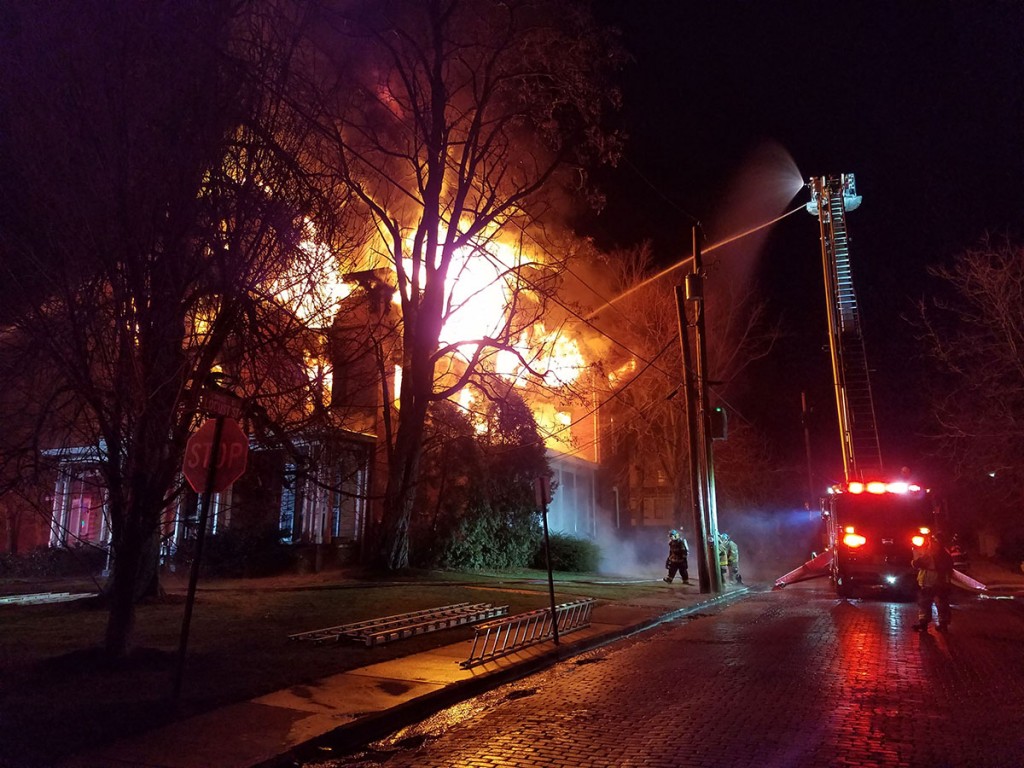 The defensive attack used Vernon Central's Quint 23-9 and and West Mead 2's Tower 29-9, ground monitors, and handlines around the building. Inadequate water supply hindered the defensive operations. Hayfield and Vernon Township fire companies were called to assist with manpower and water supply. To supply Tower 29-9, Engine 28-13 connected to one hydrant on Locust St, and 28-12 tapped a higher-volume hydrant at the corner of Locust and Park. As the fire was brought under control, a crew from Saegertown conducted secondary searches on the first floor, and 28 provided a backup team for the search crew.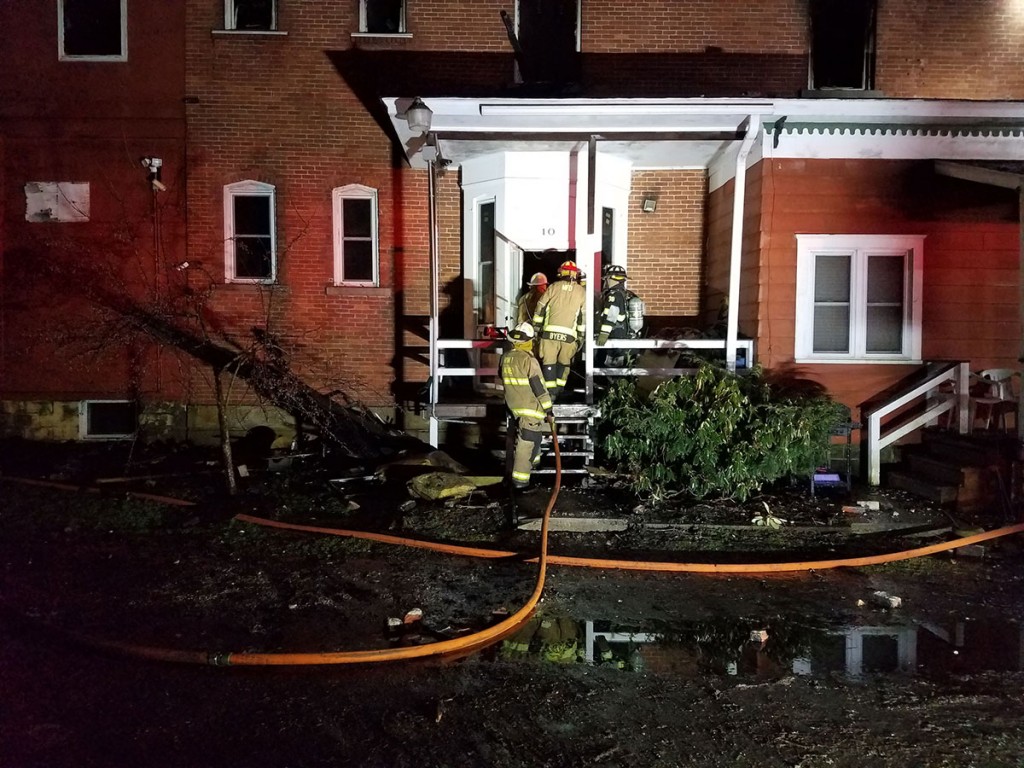 Other fire companies on scene included Meadville Fire, West Mead 2, Vernon Central, Saegertown, Vernon Township, and Hayfield. Meadville Ambulance provided a standby crew and rehab. Meadville Police and Auxiliary Police provided traffic control. Cochranton stood by at West Mead 1's Liberty St station to cover West Mead Township during the incident.
The displaced residents were transported to CHAPS in Meadville and the American Red Cross was called to assist them. CHAPS began collecting donations to help the apartment occupants who lost their belongings in the fire.